Master 1 Business & Management
1st year of a two year course leading to a MASTERS DEGREE in BUSINESS AND MANAGEMENT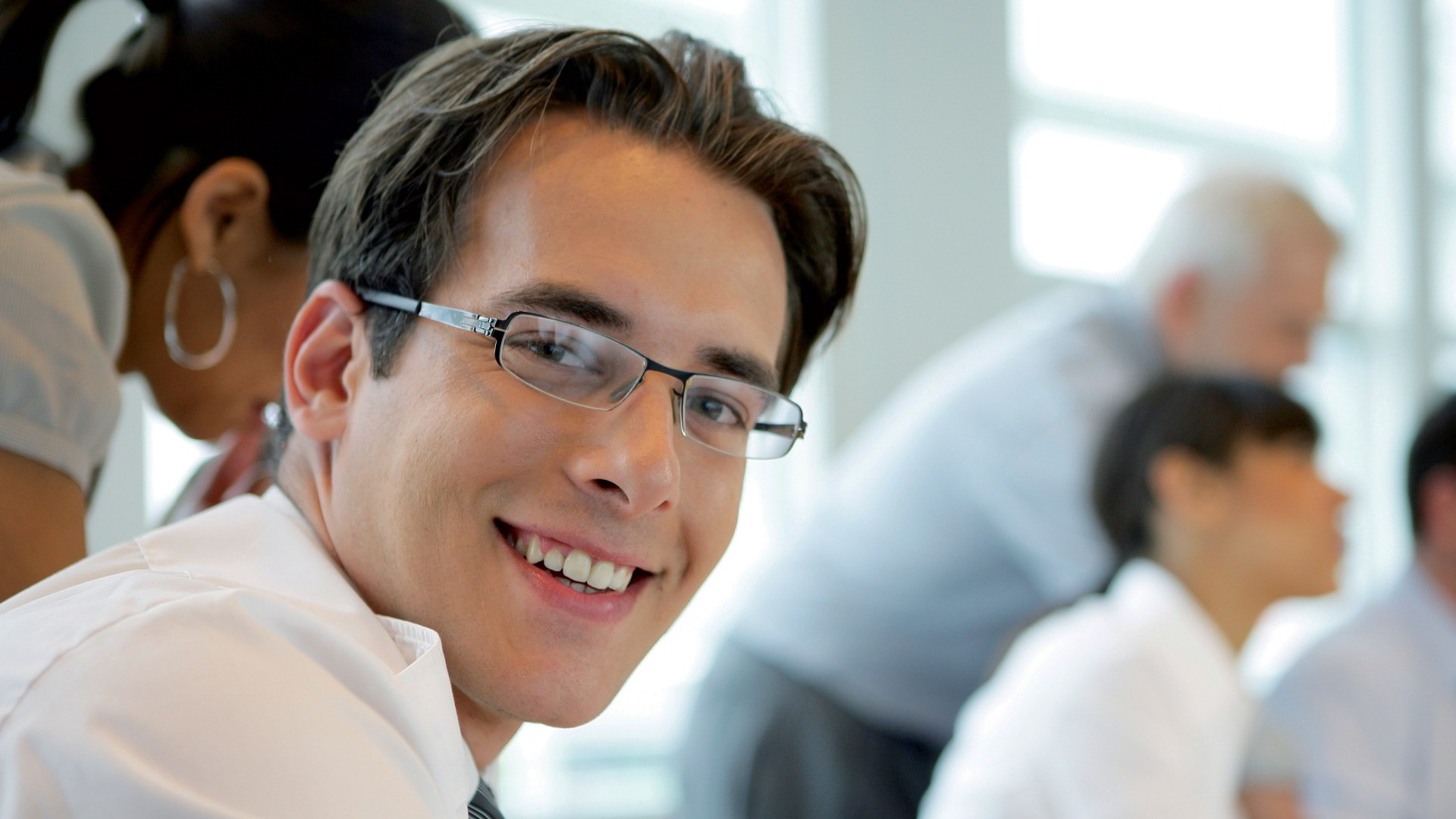 Master 1 Business & Management
For several years now, the Management Department of Université Paris Ouest Nanterre offers comprehensive training in the fields of management and organisation and has acquired considerable experience in all these areas. In this particular program, the number of students is voluntarily restricted to some 30 students to allow for active learning and close supervision of their individual work and projects in what is for them a foreign language.
We are also particularly committed to the personal fulfilment of our students and strive to hone their general culture and their sensitivity to contemporary world issues, in an international context. Our faculty is composed of professors, researchers and renowned professional people (project managers, marketing directors, certified public accountants, auditors, lawyers, engineers and consultants) and invited professors of foreign universities.
This masters degree, entirely taught in English, is an academic course of excellence.
Formation
Objectifs de la formation
The first year of this Masters degree in Business and Management trains students looking to fill positions of responsibility in the areas of management and who are capable of working in an international and multicultural environment, with a perfect command of the English language. This course can lead to a Master's degree in Management, or a final year of study abroad.
Conditions d'admission
The initial year of the Masters degree in Business and Management is selective (30 students) and open to any student who has completed a 3-year university degree. The selection process is carried out by a panel of French and English native teachers, based on academic criteria (thorough examination of the application form) and language proficiency (English test for French natives, except for students holding a 3-year degree in Economics & English or Management & English, and a French test for foreigners).
Durée et rythme de la formation
Duration : 12 months
1st session : lectures from September to March
2nd session : internship between March and September
Number of hours : 465 lecture hours
Programme
Contenu de la formation
Lectures are given in English by French and English academics and professionals. Students will acquire a sound knowledge in the different areas of management as well as an advanced level in English, which will be completed and enhanced through a six-month internship abroad for French natives and in France for foreigners.
Débouchés
In order to broaden their career opportunities, we encourage students to continue their studies and complete a Master's degree in Management.
They will then be able to access various management positions in the public or private sector and in SMEs or large organisations.
For example: national or international project manager, cost control manager, financial or marketing analyst, product manager, development analyst, human resources manager, international marketing manager, consultant and the like.
Programme année 1
Intitulé des UE et EC
Cours
Crédits ECTS
Volume CM
Horaires TD
Ouvrir / Fermer
semestre 1
Management Control & Finance 1
Intitulé des UE et EC :

Financial Management

Master 1 PME :

Crédits ECTS :

4.5

Volume CM :

35 h

Horaires TD :

-
Intitulé des UE et EC :

Management Control

Master 1 PME :

Crédits ECTS :

4.5

Volume CM :

35 h

Horaires TD :

-
Strategy & Strategic Context
Intitulé des UE et EC :

Antitrust Laws

Master 1 PME :

Crédits ECTS :

3

Volume CM :

20 h

Horaires TD :

-
Intitulé des UE et EC :

Corporate & Business Strategy

Master 1 PME :

Crédits ECTS :

3

Volume CM :

20 h

Horaires TD :

-
Communication skills
Intitulé des UE et EC :

Foreign Language

Master 1 PME :

Crédits ECTS :

3

Volume CM :

20 h

Horaires TD :

-
Employment & Career
Intitulé des UE et EC :

Internship Workshop

Master 1 PME :

Crédits ECTS :

3

Volume CM :

20 h

Horaires TD :

-
Marketing
Intitulé des UE et EC :

Communication & Technology in Marketing

Master 1 PME :

Crédits ECTS :

3

Volume CM :

20 h

Horaires TD :

-
Intitulé des UE et EC :

International Marketing

Master 1 PME :

Crédits ECTS :

3

Volume CM :

20 h

Horaires TD :

-
Intitulé des UE et EC :

Marketing Management & Strategy

Master 1 PME :

Crédits ECTS :

3

Volume CM :

20 h

Horaires TD :

-
Total semestre 1

Crédits ECTS :

30

Volume CM :

210 h

Horaires TD :

0 h
Ouvrir / Fermer
semestre 2
Management Control & Finance 2
Intitulé des UE et EC :

Advanced Management Control

Master 1 PME :

Crédits ECTS :

3

Volume CM :

20 h

Horaires TD :

-
Intitulé des UE et EC :

Banking Management & Financial Markets

Master 1 PME :

Crédits ECTS :

3

Volume CM :

20 h

Horaires TD :

-
Intitulé des UE et EC :

Tax Law

Master 1 PME :

Crédits ECTS :

3

Volume CM :

20 h

Horaires TD :

-
Intitulé des UE et EC :

Treasury Management

Master 1 PME :

Crédits ECTS :

3

Volume CM :

20 h

Horaires TD :

-
Management & Organisation
Intitulé des UE et EC :

Human Resources Management

Master 1 PME :

Crédits ECTS :

3

Volume CM :

30 h

Horaires TD :

-
Intitulé des UE et EC :

Information Systems & Project Management

Master 1 PME :

Crédits ECTS :

1.5

Volume CM :

20 h

Horaires TD :

-
Intitulé des UE et EC :

International Business Transactions

Master 1 PME :

Crédits ECTS :

1.5

Volume CM :

20 h

Horaires TD :

-
Intitulé des UE et EC :

Operation Management

Master 1 PME :

Crédits ECTS :

1.5

Volume CM :

20 h

Horaires TD :

-
Intitulé des UE et EC :

General Culture

Master 1 PME :

Crédits ECTS :

1.5

Volume CM :

20 h

Horaires TD :

-
Total semestre 2

Crédits ECTS :

21

Volume CM :

190 h

Horaires TD :

0 h
Total année 1 : 400 h

Crédits ECTS :

51

Volume CM :

400 h

Horaires TD :

0 h